In Memory of Betty
Make Every Day a DAY OF PRAYER AND REMEMBRANCE: "...whatever is true, whatever is noble, whatever is pure, whatever is lovely, whatever is admirable - if anything is excellent or praiseworthy - think about such things." (Philippians 4:8)
In Loving Memory of
Betty Campbell
1921-2007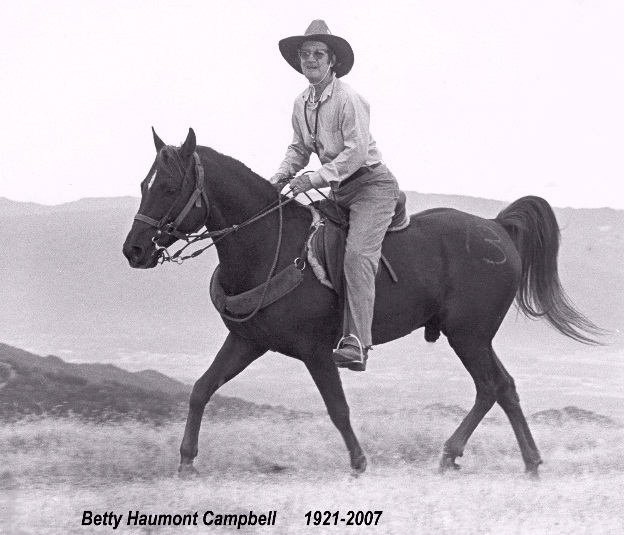 Betty loved working with her horses and spent many happy hours showing her stallion KATR, training for endurance rides, and teaching 4-H kids about equine management.

After learning in March 2007 that she had developed Acute Leukemia (AML), Betty made a special effort to call family and friends to say farewell, and advised them all to give their loved ones a hug for her. Daughter Jean says, "Everything I ever learned about love, friendship, courage, hope, honesty and trust, I learned from my Mother."

Betty made friends everywhere she went and kept them close with letters and phone calls. During her life she saw 85 years of changes from kerosene lantern lighting to space exploration. Betty passed away on April 6, 2007. The family thanks Mercy Hospice of Redding, California for their help.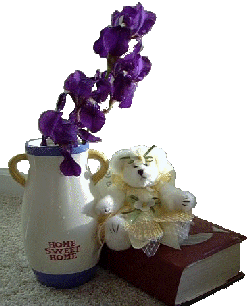 I MISS YOU, MOM!
This hand I hold, once held me.
This hand, this touch now gone forever.
I wish I had held this hand more often.
I wish I had told you how much I loved you a milllion more times.
Some living things have shorter lives like cats and dogs.
Some living things have longer lives, like trees.
But a Mother is supposed to live forever.
I miss you Mom.