SCENIC DRIVES
Thought for today: Philippians 4:8 ..Whatever is true, whatever is noble, whatever is pure, whatever is lovely, whatever is admirable - if anything is excellent or praiseworthy, think about such things..
Disclaimer: There is no assurance that any resource or activity I've found or described will be as 'accessible' as you might need. Information or links may be out of date. Use the information at your own risk and be sure to check with your health care professional for exercise advice.
In northern California practically every drive north, east or west comes with fabulous scenery to delight the eye and lens. Plus, there is very little traffic if you pick the right roads. All you need are some good maps, a car or SUV in good condition, an emergency road pack, extra water and food, cell phone, your CAMERA and away you go.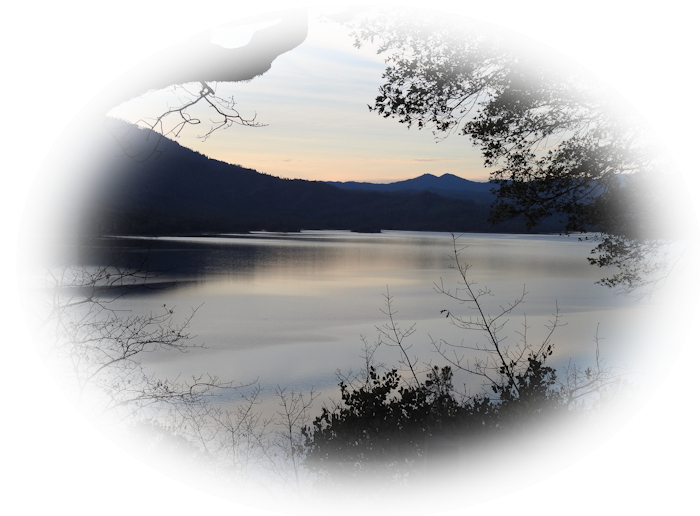 I find that scenic routes provide wonderful opportunities for me to practice my photographic skills. I may not even have to get out of the car! I find a safe pullout along the road, then angle our car for optimal light. I turn off the engine to reduce vibration. Brace myself in your window space. Zoom in and I get that photo!
For photography from the car, you may want to decide who drives. Lefties may want to drive and use their camera out of the driver's side of the car. Righties may want to sit on the passenger side for getting photos. A little advance practice may decide you.
Paper maps may be old fashioned in these high-tech times, but paper maps don't rely on some disappearing cell signal to help you find your way. It's quite easy to get lost in remote locations. Roads are often poorly marked and some high-tech map systems are filled with errors. We always carry paper maps with us.
If you must use an electronic GPS, make sure your area maps are pre-loaded on your device and are the most current versions. Absolutely do NOT rely on GPS during dangerous weather (like snow, heavy rains or wildfires) as travelers are prone to taking the mismarked roads and ending up stuck at the back of beyond. Paper maps are reasonably reliable. Tech stuff isn't.
Check with CalTrans for road delays and traffic cams before heading out.
Pre-load various phone app: CalFire, KRCR TV, to check for weather and wildland fire conditions.
Allow extra time for travel and scenic stops (lots of extra time!)
Carry basic emergency gear at all times (water, food, blankets, first aid kit, flashlights, etc).
Notify someone of your route and timetable so that if you fail to arrive, help may come looking.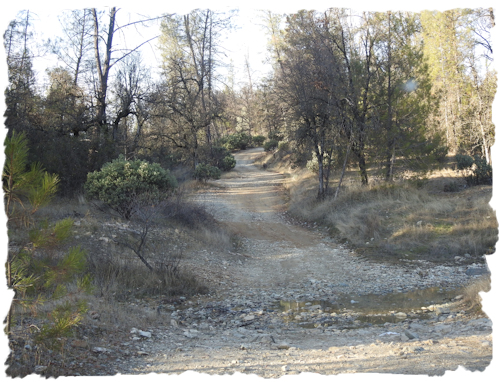 If we leave the paved roads to explore a forest service or BLM backroad, we throw our timetable away. In case you are young enough to NOT have gravel road experience, it's like driving on ball bearings or marbles. Drive too fast on gravel (over 15-20 mph) and you'll find yourself sliding over the edge of a curve into the trees or worse, into another car or a canyon! Gravel roads are SLOW, SLOW, SLOW roads!
As always, we let someone (family, friends, ranger station, camp host, motel) know where we are headed and when we'll be back. We carry food, water, and the basics like extra clothes, blankets, some tools (like a shovel and tow chain) with us. We do carry a cell phone but aren't surprised if we can't get a signal. Like always, we plan for the worst (getting stuck or having an accident) and expect the best - a great and memorable travel experience! When in doubt, we stay on route!
I know everyone wants to just spontaneously take off and enjoy the open road. But a little planning could just save the day, or your life. Do you really want to push your mobility device down 20 miles of back road because you took a wrong turn and got your car stuck? Nope.
SOME VERY SCENIC DRIVES:
Here's a little-known secret - 4 wheel drive just means 30 feet farther stuck. 4WD is wonderful, but please understand it doesn't work miracles except in movies. Use common sense. Should something happen and your vehicle become disabled while you are on a backroad, stay with your vehicle.
Please read over this scenic drive tips list: My Scenic Drive Safety Tips before leaving home. If you are not used to driving in rural areas, RoadTripAmerica has some really good advice.
Beautiful Possibilities
Grab your maps and camera, and take a road trip!