WATER, WATER
Thought for today: Philippians 4:8 ..Whatever is true, whatever is noble, whatever is pure, whatever is lovely, whatever is admirable - if anything is excellent or praiseworthy, think about such things..
Disclaimer: There is no assurance that any resource or activity I've found or described will be as 'accessible' as you might need. Information or links may be out of date. Use the information at your own risk and be sure to check with your health care professional for exercise advice.
What I like about water recreation in northern California is the endless opportunities to take photographs. Beautiful lakes surrounding by forests, fast running rivers, whitewater water coursing down dramatic canyons, all provide wonderful photo opportunities.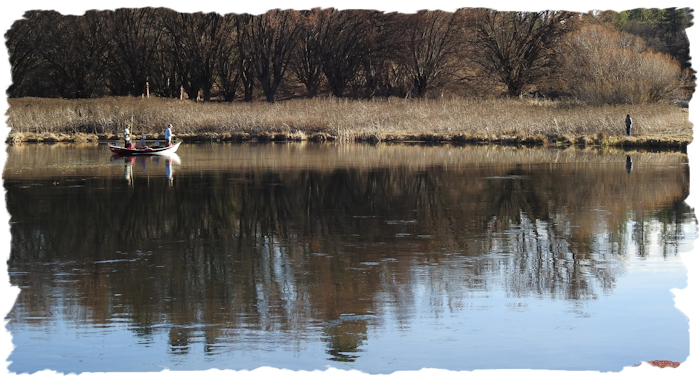 Boating for me is a form of survival in the water. We momentarily owned a boat in 1974 for a couple of months. Boating, for us, is a very quick way to a family argument where everyone loses their sense of humor. That being said, lots of people love boating, waterskiing, sailing, and kayaking, too.
Most of the lakes in northern California allow boating. But, you will need to check and see exactly what kind of watercraft are allowed. A lot of the smaller lakes and reservoirs only allow electric motors, kayaks, or canoes. Big lakes like Lake Shasta and Whiskeytown Lake can handle boats of all types.
Here's a rough list of potentially accessible fishing, boating and river opportunities: DRAFT WATER RECREATION PDF list
My real interest in 'water' is the photographic opportunities. Waterfalls are wonderful, and there are several spectacular falls that are wheelchair accessible.
Whiskeytown Lake Recreation Area: Crystal Creek Falls
MacArthur-Burney Falls State Park: Burney Falls
McCloud River Falls: Three waterfalls with wheelchair accessible overlooks
Then there are the whitewater kayakers which make for great photo opportunities. There are several locations along the Pit River where I can watch and photograph kayakers making their whitewater runs. It generally needs a camera with a long zoom or binoculars to really see the action. Check the water flow information for best times at: AmericanWhitewater.org
The Trinity River and McCloud River also attract kayakers and river runners. I don't have any specific locations identified for good photography, but both these rivers are popular to whitewater enthusiasts in late spring. I suggest checking youtube videos for ideas about possible shooting locations, then comparing that to the lists of campgrounds. Basically, your photo opportunities will be somewhere between the 'put in' location and the next 'take out' location identified on the river maps.
Large reservoirs are great locations for picnics, birdwatching and photography. Baum Lake is one of my favorites for bird photography. During fall migration you can also see a number of birds at Manzanita Lake in Lassen National Park. Yreka's Greenhorn Reservoir is another great spot.
Water just makes everything better!