SEASONS and ELEVATION
Thought for today: Philippians 4:8 ..Whatever is true, whatever is noble, whatever is pure, whatever is lovely, whatever is admirable - if anything is excellent or praiseworthy, think about such things..
Disclaimer: There is no assurance that any resource or activity I've found or described will be as 'accessible' as you might need. Information or links may be out of date. Use the information at your own risk and be sure to check with your health care professional for exercise advice.
Picking the perfect time to go to a specific location makes for a better and safer outdoor experience and more optimal photography.
Elevation Matters: Elevation is a very crucial factor in selecting what activity to pursue and where. We live in Shasta County in the forest at 2200' elevation. That means hot summers (but not as hot as Redding), cold winters, (but not as cold as McCloud), beautiful in Spring and fabulous in Fall.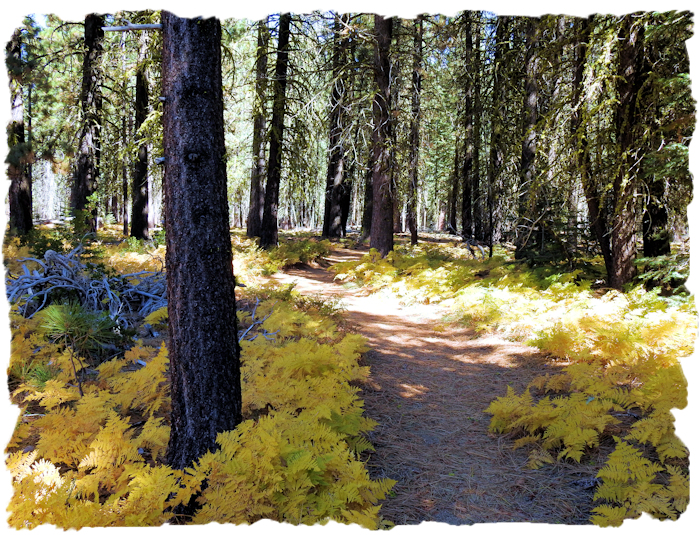 Month Matters: Check online or call district offices to confirm your destination is actually open. Also, during active wildfires, certain trails, campground, lakes and even stretches of river can be closed as well as portions of highways and roadways. We always have a back-up destination in case we have to change our plans at the last minute.
One of the biggest trip problems we are encountering is securing accomodations. Hotels, motels, B and B, book up quite early. Sometimes it's due to things like the start of fishing season. Other times it can be local events, fairs or graduations that attract friends and family to come join in the fun and suddenly there are no rooms left anywhere. Whatever the reason, do not assume that if you travel to 'x' rural location that there will be a room to rent that suits your needs. Call ahead and book ahead.
Additionally, many locations (like campgrounds and adjacent lakes) do not have year-round access. Campgrounds in higher elevations can close as early as the first week in September. In spring, you may find the route is open but there are no open campgrounds. Many resorts are open seasonally as well, or closed at odd times.
The road through Lassen National Park seldom has snow cleared before mid-July, so we go there in August or later unless we want to build a snowman in June. Whitewater activities are optimal in early spring to June for the highest flows along the Klamath or Trinity Rivers. Lake boating is typically a summer activity.
Hiking in summer near Redding is hot! Go higher in elevation as the temperature goes up! Photographic opportunities are also influenced by elevation and month. By late June the valley areas (Redding) are golden brown. If I want to photograph flowers I'll have to seek out higher elevations. Lassen Park's flowers bloom from July through September.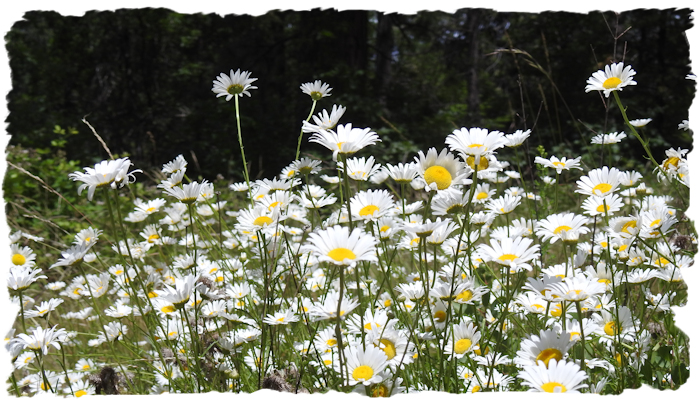 Elevation and month also impact safety aspect of outdoor activities. You need to plan for the worst and hope for the best - otherwise you are a danger to yourself and others. Seriously. Every year people go out on a short hike in Spring weather in high mountains, get lost and succumb to hypothermia because the elevation they were hiking at is very cold overnight and they were unprepared. Every year people die by overexerting in summer's extreme heat on the valley floor. Every year on hot days people go swimming in icy mountain streams and die because they underestimated the impact of really cold water. Do not be one of those people.
Weather Matters. Morning may be perfect. Afternoon may be windy or vice versa. We check weather forecasts before we go anywhere, particularly during fire season. Getting caught out hanging onto a metal mobility device on a mountaintop in a lightning storm being pelted with golf-ball size hail is not that much fun. Really. I really encourage everyone to draft a Calendar to plan outings for the whole year! Then you'll have plenty of exciting activities to look forward to.
Preparation Matters: For people using mobility devices, simply hang a small daypack of basic emergency necessities (including a first aid kit and a toolkit) to your device. For my husband I also carry a walking stool on my device so he, too, has a place to sit and rest. You'll be the envy of everyone around you later in the day!
Every season provides opportunities. Make the most of it!