Tule Lake National Wildlife Refuge
Thought for today: Philippians 4:8 ..Whatever is true, whatever is noble, whatever is pure, whatever is lovely, whatever is admirable - if anything is excellent or praiseworthy, think about such things..
Disclaimer: There is no assurance that any resource or activity I've found or described will be as 'accessible' as you might need. Information or links may be out of date. Use the information at your own risk and be sure to check with your health care professional for exercise advice.
Tule Lake is managed as part of the Klamath Basin National Wildlife Refuge Complex. Each February, the refuge is part of the WinterWings.Org Migratory bird festival held each February. This year they counted a record number of species: 140! If you get the opportunity, do go in February as the multitude of birds at the refuge is positively astounding!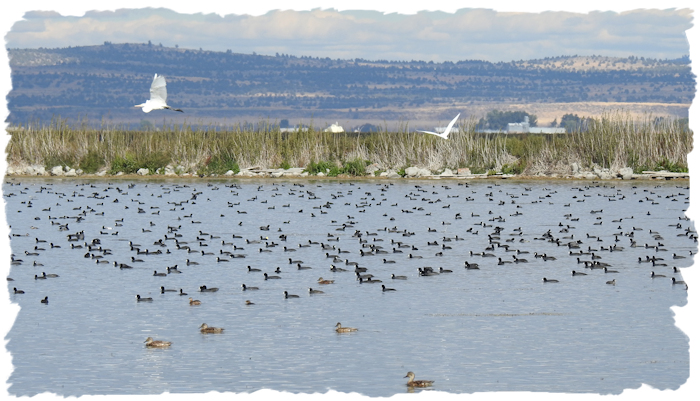 We had never visited any wildlife refuge before Tule Lake. We were already in the north end of the state for the Montague Balloon Festival and while September is not an ideal month to see migrating birds, and mid day is not the ideal time for photography, I am so glad we went to the Refuge as there were a LOT OF WATERFOWL! It was absolutely spectacular!
I was so excited to see so many birds at one time, most of which were unfamiliar species to me. Fortunately online acquaintances were able to identify various species for me from my photos. My Nikon p900 camera with it's long zoom brought birds up close - and for the first time, I understand some of the fascination with watching birds that many people experience. It was positively exciting to look at the photos! I know my photos are not the greatest. But hey, it was my very first bird photo shoot, and I found it inspiring even if I didn't know the names of most of the waterfowl species we saw!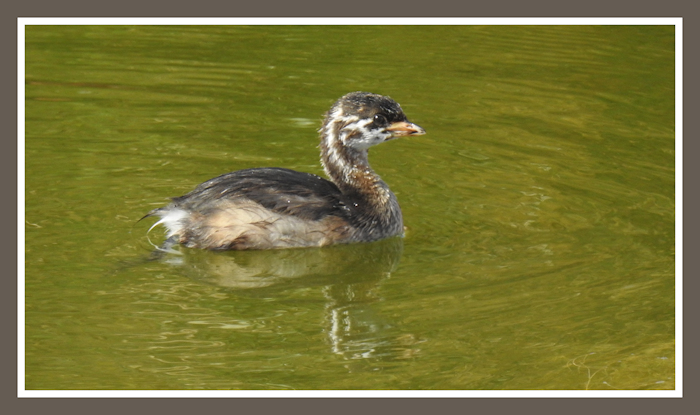 I can't really explain how significant an impact my camera has had on my enthusiasm to get outdoors and go places. Taking photos of wildlife and being able to actually 'see' a wild bird in a closeup is, well, awesome! Then when I get home I can even zoom in closer when reviewing the picture! Believe me, a good camera can make an awful lot of difference in enjoying the great outdoors - almost as much as a good all terrain walker!
The Main Headquarters of Tule Lake National Wildlife Refuge. To get there, from Highway 97 take Stateline Rd east over to Hill Road, then south to the Headquarters facility for the Tule Lake National Wildlife Refuge. For maps, it appears the Google Maps are as good as any available. Or download the maps from Lava Beds National Monument which is just south of the refuge.
Here's the thing - Tule Lake National Wildlife Refuge is near the California/Oregon border. Lava Beds National Monument is directly south and adjacent to the refuge. Medicine Lake Highlands is directly south of the Monument. So, there are three really terrific places to see and phototgraph, and all of it can be in one scenic drive or several. But, the Modoc Volcanic Scenic Byway is not open during snow season.
Now, as to the wheelchair/rollator accessibility at the Refuge: The Refuge Headquarters is a modest building with a nice staff, a variety of birding exhibits and lots of wildlife information. Definitely stop here first to get the latest information about conditions at the Refuge, particularly during hunting season. Also, the Auto Tour maps are available there.
But, the main building restrooms are only partly wheelchair accessible which is surprising since the building was constructed in 1980 and the federal rules on accessible facilities predate this period. Staff said they had put in multiple requests for bathroom upgrades which have never been granted, so get to writing your legislators as this needs to be corrected ASAP. If you can walk a few steps you'll be fine. If not, and you need a restroom, then you'll need to head down the road to Lava Beds National Monument which does have ADA restrooms at Canby Cross and Captain Jack's Stronghold (which is why I suggest downloading the Monument Maps even if you don't plan to spend much time there.
For wheelers, the Refuge is extremely enjoyable through the Auto Tour. With some planning, you might be able to camp at wheelchair-friendly Juanita Lake Campground (on the Klamath National Forest) which has a barrier-free trail. Then visit the Refuge for photography or bird watching for the golden hours of early maroning and late afternoon, Then drive around the Lava Beds National Monument in between the optimal photo times. Klamath Falls is not that far away, with hotels and restaurants if you don't want to camp.
The Tule Lake National Wildlife Refuge Center is open seven days a week, 9:00 am - 4:00 pm, except Thanksgiving, Christmas, and New Years Day. The Refuge trails are open every day from sunrise to sunset. Many visitors, especially birders and photo enthusiasts, have found it's optimal to plan a visit to the Refuge according to the seasons.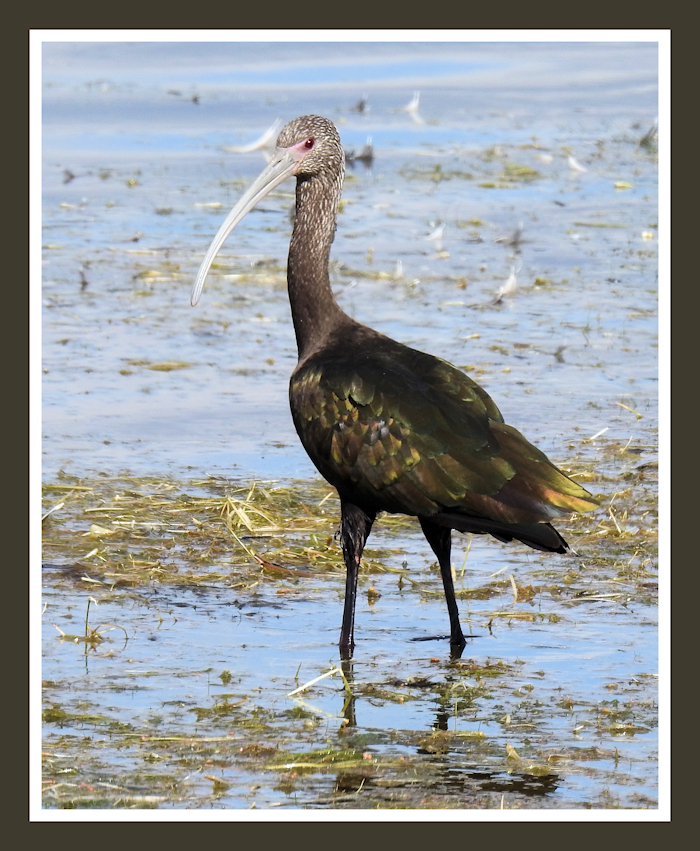 Many of the bird species will be most visible (and closer to the wetlands shore) within two hours after first light in the morning or near dusk. Fortunately, there will be lots of birds resting on the water even at midday during the migrations. So just go - you are bound to want to go more than once.
When we go again, we will likely stay at Klamath Falls as it's only about 30 miles away. But Yreka is only about 90 minutes away by highway, and Weed is closer than Yreka. Don't let a little driving time stop you from a completely memorable experience.
September/October is the early part of the fall migration of birds. Pick up the 'Auto Tour' route map at the Refuge office. The route itself is basically a gravel roadway along the various wetland waterways. The maps are updated weekly due to hunting seasons, so do plan to stop at the office to get the latest maps. The route we took the day we were there also connected with the Lava Beds National Monument so. Captain Jack Stronghold happens to have an ADA restroom and is near the exit of the Refuge.
Even though we were doing the Auto Tour at the Refuge in early afternoon, there were lots of waterfowl species utilizing the shallow bodies of water. Deer were feeding on the adjacent ranch lands. If you are like me and love to photograph wildlife, this is simply a wonderful opportunity to get close to birds! We were practically the only people at the Refuge, even on a Saturday. We drove the 'Auto Route' and I stopped the car every few feet to snap another photo.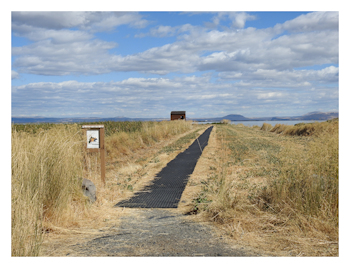 I did not actually attempt the trail to one of the bird blinds (I suppose it was actually a hunting blind) but there was a mat laid so I think it would be wheelchair friendly. Otherwise I think most of the trails are more suited to hunters, not wheelers. But ask at the office.
Using your car as a photo blind is actually great for persons with mobility issues. If you need ideas on how to do this, check out J, Bruce's book, 'Photography From the Car' which provides excellent tips for photographers who can't spend hours in uncomfortable positions crawling around to get a wildlife photo. I was very happy using the car as a blind. I drove so I was in a good position for optimal photos in relation to where the water and birds were. Since we were mid-week, we were practically the only visitors there so my frequent stops didn't bother anyone.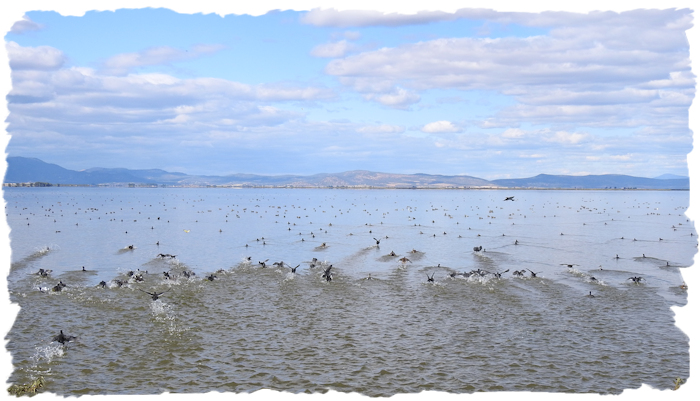 Many birds paddled away from shore as we approached by car, but few actually took to the air. Birds did fly in but my photo skills aren't up to capturing birds in flight as yet. That's another reason for us to go back again (and again). Fortunately, my camera has a long zoom lens so I did get some good waterfowl photos as well as a number of not-so-great shots. But it was SO EXCITING for an amateur photographer, to see so many species at once and get close enough with the zoom to identify the species and see details of feathers, eyes, beaks, and behavior. I am already planning our next trip to the National Wildlife Refuge!
When we came to the end of the Auto Tour, we decided to stop at a couple of places in the Lava Beds National Monument - partly to use the ADA bathrooms. We'll be back again an other time. Lava Beds has some really terrific volcanic scenery.
To wrap up the day we took a road shown on one of the maps that was actually a pretty rough road cross country from Lava Beds back over to Highway 97. I'm not going to mention which roadway it was, as we ended up at a locked gate. The scenery was fabulous as we were crossing at 'the golden hour' so I don't regret the excursion.
Fortunately, we have a lot of back county experience and were able to re-route our dead-end and find another exit gate that wasn't locked and came out close to where we had expected to hit Highway 97. But the roughness of the roadway did a number on the 4-runner and it's going into the repair shop this week to solve some problems that likely stem from driving over that exceptionally rough and rugged roadway. But oh - the scenery!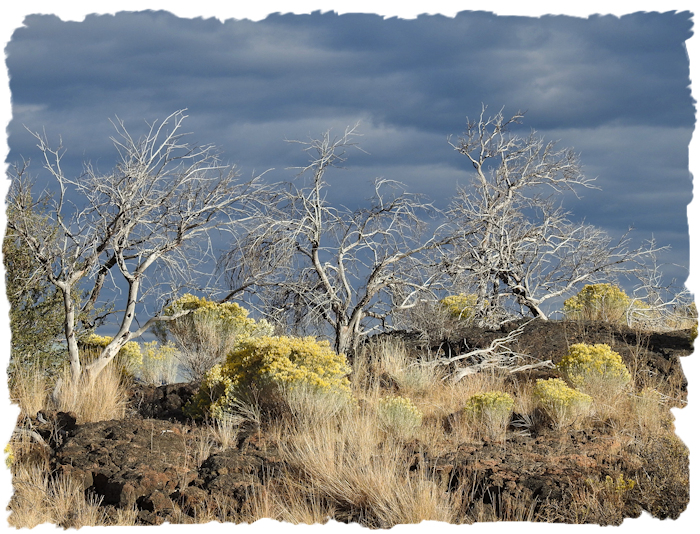 So, all in all, a wonderful, memorable trip. We are already planning for our next excursion into the realm of the National Wildlife Refuges. If you want a great experience at a National Wildlife Refuge, plan to attend the Winter Wings Festival some year for the Klamath Basin Wildlife Refuges. The web site has lots of birding locational info for the entire region, too.
*There are lots (and lots, and lots) of places yet to be reviewed for wheelchair accessibility and I am unlikely to get to them all. So that others may find some new places, I've compiled a draft list of locations that may be wheelchair accessible. These are POSSIBILITIES, no certainties. Some places may be complete duds. ATTENTION: this is a ROUGH draft list - mostly for my own use, so if you use this draft list, lower your expectations and do your homework! DRAFT SISKIYOU COUNTY ACCESSIBLE RECREATION LIST